Our Dedicated Servers
Services

Setup Fee

Price

24x7 Monitoring with eMail and SmS notifications
We will add your server to our monitoring system and monitor any ports and protocols that you require. We will gather historical data and graphs for whatever we monitor and make them available to you at any time. All alerts will be sent to you via SmS and eMail.

$10.00

once off

$10.00

per month

Server Protection Plan
Includes Managed Firewall, Managed Daily Backup (3 retentions - backups only apply to VPS and Cloud Servers all other servers are excluded) and 24x7 Monitoring with SMS and eMail notifications.

$0.00

once off

$35.00

per month

Managed Firewall
We will manage a firewall to protect your server from the Internet and open any ports or protocols that you require.

$10.00

once off

$10.00

per month

cPanel Premier Metal 100
cPanel is the next generation web hosting control panel system. It is designed for the end users of our system and allows you to control everything from adding or removing email accounts to administering MySQL databases, install scripts, eCommerce and more. (Setup Fees may apply to existing services)

$0.00

once off

$92.95

per month

cPanel Premier Metal 200
cPanel is the next generation web hosting control panel system. It is designed for the end users of our system and allows you to control everything from adding or removing email accounts to administering MySQL databases, install scripts, eCommerce and more. (Setup Fees may apply to existing services)

$0.00

once off

$122.45

per month

cPanel Premier Metal 250
cPanel is the next generation web hosting control panel system. It is designed for the end users of our system and allows you to control everything from adding or removing email accounts to administering MySQL databases, install scripts, eCommerce and more. (Setup Fees may apply to existing services)

$0.00

once off

$138.95

per month

cPanel Premier Metal 300
cPanel is the next generation web hosting control panel system. It is designed for the end users of our system and allows you to control everything from adding or removing email accounts to administering MySQL databases, install scripts, eCommerce and more. (Setup Fees may apply to existing services)

$0.00

once off

$158.95

per month

cPanel Premier Metal 150
cPanel is the next generation web hosting control panel system. It is designed for the end users of our system and allows you to control everything from adding or removing email accounts to administering MySQL databases, install scripts, eCommerce and more. (Setup Fees may apply to existing services)

$0.00

once off

$103.45

per month

Softaculous License
Softaculous is the leading Auto Installer having 288 great scripts and 1115 PHP Classes. Softaculous is widely used in the Web Hosting industry and it has helped millions of users install applications by the click of a button. Softaculous easily integrates into leading Control Panels like cPanel.

$0.00

once off

$10.00

per month

SiteBuilder Pro License
SiteBuilder is browser based sitebuilding software that installs directly into cPanel. Its easy-to-follow workflow, social media plugins, and robust content management features makes it easy for even non-programmers to create, market, and maintain a high-end web presence.

$0.00

once off

$20.00

per month

CloudLinux License
CloudLinux is the first commercial OS that meets the specific needs and demands of web hosting. Imagine if servers going down due to one customer suddenly hogging all the resources was no longer possible. CloudLinux is making rock hard hosting stability a reality. We used to accept that servers will go down during heavy resource spikes and you deal with it by being responsive. CloudLinux does it better by isolating and controlling resource spikes to prevent entire servers going down. That means less support calls and less time tracking down and suspending accounts. (Setup Fees may apply to existing services)

$0.00

once off

$27.50

per month

JetBackup License
JetBackup is a very powerful backup tool designed to backup WHM & cPanel accounts. It boasts the following features: Point-in-time incremental backups, simultaneous local and remote backups, create as many backup jobs as you want, incremental backups, limit backup space / inodes for users, backup reports for billing support

$0.00

once off

$16.00

per month

Litespeed Unlimited Ram


$0.00

once off

$95.00

per month

ImunifyAV+


$0.00

once off

$16.95

per month

Imunify360


$0.00

once off

$47.50

per month

Remote Desktop Client Access License (5Pack CAL)
Microsoft remote desktop client access license to access Windows terminal server. This is a 5 license pack.

$0.00

once off

$55.00

per month

Remote Desktop Client Access License (1 CAL)
Microsoft remote desktop client access license to access Windows terminal server.

$0.00

once off

$11.00

per month

MS SQL 2019 Express Edition
Microsoft SQL Server 2019 Express is a powerful and reliable data management system that delivers a rich set of features, data protection, and performance for embedded application clients, light Web applications, and local data stores. It is designed for easy deployment and rapid prototyping to integrate seamlessly with your other server infrastructure investments. All express editions limited to 1 CPU, 1 GB of RAM and database size limit 10GB. We also support MS SQL 2008R2/2012/2016 Express Edition versions.

$0.00

once off

$0.00

per month

MS SQL 2019 Web Edition
This edition is designed to be run by web hosting providers. It provides support for up to 4 CPUs, 2TB of RAM, and unlimited database size. In addition to its relational database engine, SQL Server 2012/2014/2017 R2 Web Edition supports Reporting Services. We also support MS SQL 2012/2014/2017 Web Edition versions.

$0.00

once off

$50.00

per month

MS SQL 2019 Standard Edition
MS SQL 2019 Standard Edition enables a cloud-ready information platform that will help organisations unlock breakthrough insights across the organisation as well as quickly build solutions and extend data across on-premises and public cloud backed by capabilities for mission-critical confidence. The Standard edition supports up to 4 CPUs and 2TB of RAM, with unlimited database size. We also support MS SQL 2008R2/2012/2016 Standard Edition versions.

$0.00

once off

$590.00

per month

Office Standard 2019 Cloud License (1 user)
Office Standard 2019 Cloud License per user. This license allows 1 user to use the software on a server or terminal server. We also support Office Standard 2013/2016 Cloud License per user.

$0.00

once off

$27.50

per month
Build And Manage Cloud Infrastructures With True Dedicated Servers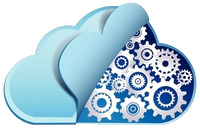 Premium Customisable Servers
---
Customisable servers for data-intensive workloads. Take control of your hardware! Choose your processor, RAM, disks and much more. Be sure to get maximum resources for your applications.
Flexible Linux / Windows OS
---
Get up and running within seconds by selecting your preferred flavour of linux or Windows from our available selection. Should you require other operating systems other than what we have, ask one of our experts to custom install your prefered OS.
Server Management
---
Our server management solution is perfect for businesses and start-ups who need to focus on their business and not the daily hassles or costs of running a server. Automation of workflows. Security as a promise.
Not Sure Which Plan To Choose?
Our Team Are Here To Help.
Chat Now!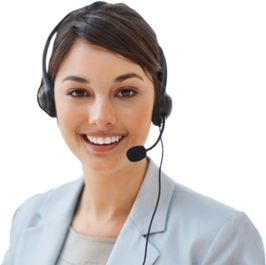 Server Management
We deliver the power of your IT enterprise without the burden of complex management. Our server management solution is perfect for businesses and start-ups who need to focus on their business and not the daily hassles or costs of running a server. Automation of workflows. Visibility in operations. Security as a promise. We manage and optimise your enterprise so you can manage your mission. We offer multiple options depending on the level of server management required.
| | Self-Managed | Partially-Managed | Fully-Managed | Enterprise-Managed |
| --- | --- | --- | --- | --- |
| Reporting | | | | |
| Root / Administrative Access | | | | |
| Hardware Support | | | | |
| Indicative Monthly Support | | 2 Hours /month | 3 Hours /month | 4 Hours /month |
| Software Support | | Optional Extra | | |
| Migrations | | Optional Extra | | |
| Updates & Patching | | | | |
| Monitoring | | Basic | Standard | Advanced |
| Security | | | | |
| Server Administration | | Optional Extra | | |
| 24x7 Monitoring Plan | | | | |
| Managed Firewall | | | | |
| Server Protection Plan | | | | |
| 100GB CloudDrive | | | | |
| Monthly Price | $0.00 | $50.00 | $150.00 | $250.00 |
* Any of these plans can be added to your server during checkout or requested to be added to existing servers at any time.
** For any server management service related query please contact us on 0800 002 895 or send us email to support@vpscity.co.nz
Server Management Made Easy
The following additional features are also included with each server and can be accessed from within our client portal under the server detail section.
---
Some Additional Product Management Features
More Information
Powerful Server Infrastructure
A rack server, also called a rack-mounted server, is a computer dedicated to use as a server and designed to be installed in a framework called a rack. The rack contains multiple mounting slots called bays, each designed to hold a hardware unit secured in place with screws. A rack server has a low-profile enclosure, in contrast to a tower server, which is built into an upright, standalone cabinet.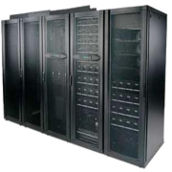 Data Centres
Our dedicated servers are hosted in our Auckland and Hamilton data centres with redundant power and internet connections. We are able to design, build and maintain an ideal server environment. This allows us to provide our clients fast, secure, and reliable performance.
Uptime and Reliability
Hosted in our world-class data centres, every server comes with redundant power supplies and our One-Hour Hardware Replacement and 99.9% Network Uptime Guarantees.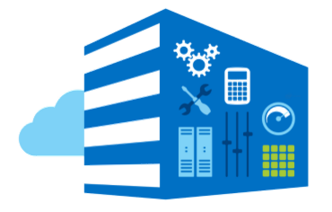 Latest HP, Dell, IBM and SuperMicro Hardware
Our dedicated servers are powered by HP, Dell, IBM and SuperMicro enterprise class servers with enterprise level parts, such as CPU's, RAM and Hard Drives. Get an HP or Dell server, built on hardware that is stress tested and built to run 24x7.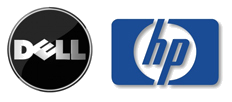 Full Administrative Access
Full administrative access and control is given to all our dedicated servers. You can use to access and edit all of the files on your server. You can also use root to install and uninstall programs on your server.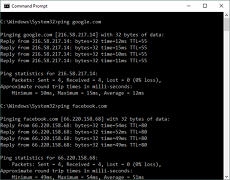 Ultrafast 24/7 Support
Our technicians are available for 24 hours a day. We don't believe in cutting quality to keep prices low and our tech support is no exception! Never feel lost again with professional, round-the-clock technical support. Just log into our control panel and get back to business fast with our internal ticketing system. Our specialists will not only help you get everything working, but will also suggest enhancements for your websites and will help you transfer your data to us.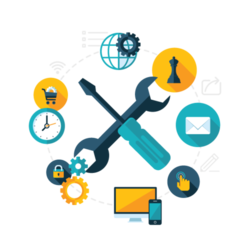 Positive Business Impacts for your Organisation
Lowered Investment Risk
Low investment entry
No long-term contracts
Shortened and quantifiable pay back periods
Expand or decrease monthly investment as business size or needs change
Profit Improvements
Quick turn around from implementation to quantifiable value
Increased cost recoveries
Increased re-chargeable costs
Reduced cost of management and administration
Administration Efficiencies
Improved accuracy of cost reporting
Improved assistance with forecasting and budgeting
Shorter time-to-evaluate key costs
Improved cost performance measurements
Improved assistance with cost/benefit analysis
Fraudulent and inappropriate usage exposure
Identification of cost variables to establish accurate indicators
IT/Telco Efficiencies
Reduced complexity of solution implementation
Reduced internal support, management and maintenance costs
Reduced total cost of network ownership
Increased network performance and utilisation
Short implementation time frame to "live" status for faster ROI
Frequently Asked Questions
How long does it take to setup my dedicated server?
We can begin setup of your dedicated server once you have made payment for the first month. Depending on your requirements the server should be ready to use within 24 hours.
Do you monitor my Dedicated Server?
Yes, we do basic monitoring of the server to ensure uptime. Should the server become unresponsive to ping or if the RAID array fails, we will notify you via email and SmS prior to taking action.
What are your DNS nameservers?
The following nameservers can be used for outbound DNS resolution by hosts on our network:
nscache1.vpscity.co.nz (103.18.56.14)
nscache2.vpscity.co.nz (103.18.56.15)
When can I get access to my dedicated server?
All aspects of our dedicated servers are taken care of by our inhouse engineers so there is no need for physical access, however you can access your dedicated server 24x7 remotely via SSH or RDP, alternatively you can call NZ: 09 281 4025 should you need any furthur assistance.
Are dedicated game servers allowed?
Due to the nature of game servers and the unfortunate ability they have to attract DoS attacks, we unfortunately do not allow them on our network. We provide a predominant corporate network with many businesses running services and can not afford the disruption that DoS attacks bring due to gaming servers.