RapidSSL Certificate
A standard, yet popular Domain Validated (DV) certificate due to its low cost and rapid issuance process. With 99% of browser recognition and its encryption strength of 256-bit, it's an ideal solution for protecting a single, entry-level site. View Full Product Details
Issuance - Minutes
Validation - Domain
Warranty - $10,000
Reissue - Unlimited
RapidSSL Wildcard Certificate
This is a very popular wildcard certificate, as it offers full 256-bit encryption for one main domain and an unlimited amount of associated subdomains. Plus, being a Domain Validated (DV) certificate, it can be issued in a matter of minutes. View Full Product Details
Issuance - Minutes
Validation - Domain
Warranty - $5,000
Reissue - Unlimited
All prices are in New Zealand Dollars (NZD). All products are Exclusive of GST.
Not Sure Which Plan To Choose?
Our Team Are Here To Help.
Chat Now!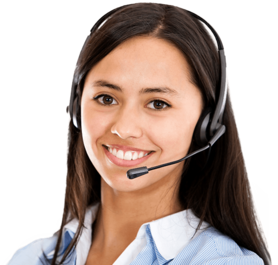 Frequently Asked Questions
What is SSL?
Secure Sockets Layer (SSL) is a protocol for enabling data encryption on the internet and for helping web site users confirm the owner of the web site. SSL is most commonly used to protect communications between web browsers and servers. However, it is increasingly used for server to server communications and for web-based applications.
What is encryption and why are there different levels?
Encryption is a mathematical process of coding and decoding information. The number of bits (40-bit, 56-bit, 128-bit, 256-bit) tells you the size of the key. Like a longer password, a larger key has more possible combinations. When an encrypted session is established, the encryption level is determined by the capability of the web browser, SSL certificate, web server, and client computer operating system.
Need an SSL certificate that is not Listed?
If you need an SSL certificate that is not listed here, feel free to contact our Sales Department to see if we can organise an SSL Certificate that you specifically need.
How Does an SSL Certificate Work?
An SSL Certificate ensures that the transmission of information and data passed between the browser and the server is private. With strong SSL encryptions, the icon of a green or gold padlock in a browser helps instil trust to your customers, turning them into paying visitors.
An E-Commerce website should have an SSL certificate to encrypt the information transfer green between customers and the server. Browsers check an SSL certificate to ensure it has not expired, the SSL certificate has been issued by trustworthy source and that the SSL certificate is being used for the correct website. If one of these three checks don't match, your browser displays a warning to the user telling them that the website they are on is not secured by an SSL certificate.
What is domain control validation?
RapidSSL will confirm domain control by sending an email to the administrator listed with the registrar for the domain. If the authorised administrator does not reply, a second email will be sent to an email address at the domain such as info@ or support@. (You may select a secondary email address during the enrolment process.) In addition to validation by email, you will be asked to provide a telephone number where you can be reached immediately after submitting your enrolment. If everything checks out, the SSL certificate is issued.
What does browser recognition mean?
When a browser or operating system encounters an SSL certificate, it checks to make sure that the certificate is valid and trusted. An SSL certificate is trusted if it is signed by a "trusted" or pre-installed root certificate. If a browser that does not contain the root CA certificate used to issue the SSL certificate, a security warning will alert them.