Our Cloud Services
VpsCity offers an extensive variety of cloud based offerings covering all aspects of infrastructure, applications, communications and complementary on-boarding administrations all of which are secured by our ISO principles.
Infrastructure as a Service
---
Discover how VpsCity's different cloud administrations can free your organisation from technical complexities and increasing expenses related with running a secure and adaptable IT infrastructure.
Software as a Service
---
Our Software-as-a-Service enables users to connect to and utilise cloud-based applications over the Internet like email, spam and virus filtering, calendaring, content filtering and cloud storage.
Managed Services
---
For organisations of all sizes, Managed Services offers the most cost effective approach to delivering and maintaining your technology and security needs.
Migration Services
---
VpsCity's team of highly skilled cloud architects and engineers have the experience and knowledge to help your organisation through the transformation and migration process.
Let Us Help To Grow Your Business!
Talk To Our Experts Today
Chat Now!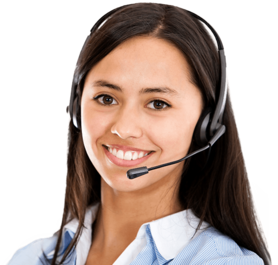 Infrastructure as a Service (IaaS)
VpsCity has created a set of infrastructure offerings that we operate and manage on behalf of our clients; by packaging these services with focused managed services we are able to deliver a full IT service for each customer which is tailored to their requirements.
Server Infrustructure
VpsCity's Server Infrastructure offer a suite of services to fulfil all the server requirements of organisations. We provide assistance in administering the server environment which includes directory services, operating systems and data protection. Our services are customisable to suit the requirements of our clients, so that they can rely on us for specific tasks as well as for entire server infrastructure management.


Cloud Backup
VpsCity offers a complete cloud backup solution for your business. Your data is backed up automatically to one of our Auckland data centres where it is stored on mirrored and redundant storage arrays. The backup data is replicated to a second data centre. The entire solution is monitored and supported 24/7/365 by VpsCity.
Cloud Connect
VpsCity offers different broadband plans including Business aDSL, Business vDSL, Business UFB and Business WiFi along with the high-speed data transfer rate. Enjoy uninterrupted broadband services with service level guaranteed performance.
Remote Desktop
Our Remote Desktop is designed to allow users to have access to all of their data, applications and their company's network from any location. It's accessible from the office, during business trips or even when working from home. Our solution can place a whole corporate organisation's infrastructure into the cloud, allowing users to easily share data and core business applications.
Cloud Security
For all organisations, data protection is of paramount importance. We ensure that our firewall services deliver end-to-end network security for the industry's best protection against the most advanced security threats and targeted attacks. Our firewall is designed for performance with maximum throughput with firewall acceleration across all packet sizes, accelerated UTM content processing, and high speed, secure VPN access. With Cloud Security, we also offer our clients different SSL certificates which ensures that the transmission of information and data passed between the browser and the server is private.
Software as a Service (SaaS)
VpsCity's portfolio of web based applications are designed to compliment your organisation's infrastructure requirements with a level of flexibility and device freedom you are unlikely to achieve internally.
Cloud Storage
Our Cloud Storage allows you to access your files from anywhere, at any time with any device. It seamlessly synchronises across multiple devices, enabling you to share and collaborate documents with colleagues across your organisation.

Our easy to use service improves productivity and efficiency by allowing a user to see who has edited a file, restore old versions and even retrieve previously deleted files. With our 256-bit encryption technology you are guaranteed that your data is kept secure. With granular access controls, users can easily share folders across teams or individuals both inside and outside the organisation.
Cloud Email
Our Cloud Email Hosting is a feature rich email service based on MS Exchange, Linux Exchange and Zimbra Collaboration Server, hosted on VpsCity's cloud platform. It provides all of the features traditionally found in an enterprise class email, calendar and collaboration system.

Designed to seamlessly support office and mobile workers as you can use your preferred browser, your tablet, smartphone or Microsoft Outlook. Cloud Email keeps users connected using their choice of devices with synchronisation of email, calendar, address book and tasks. It also supports organisations who embrace a Bring Your Own Device (BYOD) policy through cloud computing.
Cloud PBX
Our Cloud PBX gives you access to PBX capabilities without investment on complicated and expensive equipment. Cloud PBX is a kind of hosted PBX or virtual PBX, meaning that all of the routing services are performed by us, rather than by an employee managing a PBX system in your office. An IP PBX uses Voice Over Internet Protocol (VoIP) and can also be known as a VoIP PBX, IP-PBX, virtual PBX or IPBX.
Virus and Spam Filtering
VpsCity provides a secure, hosted email filtering service that you can have up and running in minutes. There's no hardware or software to install – just sign up, change your MX record, and you're protected! Mitigate threats to your hardware and productivity with redundant, distributed and reliable Inbound/Outbound filtering and additional email protection.

Your incoming mail is directed to our internal network of spam fighting data centres. We scan your email for spam, phishing attacks, malware and viruses. All offending mail is held in secure quarantine in our network. Clean mail is automatically forwarded to your server for delivery.
Our hosted service protects your email against:
Spoofed Undeliverable Notices
Denial of Service (DoS) Attacks
Computer Viruses
Phishing Emails
Content Filtering
Content filtering (also known as information filtering) is the use of a program to screen and exclude from access or availability web pages that is deemed objectionable. Our content filtering service blocks inappropriate, unproductive and even illegal and malicious web content inside and outside the firewall perimeter, and thus reduces the risk of infection by viruses, Trojans, adware and other malware. Content filtering service is widely used by corporations as this service can help to improve security posture and ensure that the Internet is used responsibly by all users.
Managed Services (PaaS)
For organisations of all sizes, our Managed Services offers the most cost effective approach to delivering and maintaining your technology and security needs. All aspects of your business operations are built into the service offering to deliver an all encompassing solution. A full Managed Services offering allows your business to focus on its core services rather than running, protecting and maintaining your IT systems.
A Modern Approach
The pace of IT change is increasing remarkably. Mobility, cloud computing, social media, consumerisation, big data and analytics have all become deeply interwoven within today's businesses. This has result in a paradigm shift in the way that organisations use and consume IT resources. Service management becomes a critical part of how organisations want to interact with the underlying technology; from the physical hardware to operating systems and on to applications.

VpsCity approaches service management through a set of leading service offerings that encompasses technology, management tasks, security and compliance. By aligning technology and services VpsCity is able to provide and manage the appropriate amount of physical resources, software and support that is needed by an organisation, all for an agreed-on monthly fee.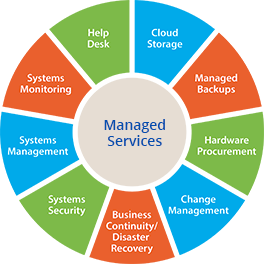 Proactive Managed Services
The main challenge in maintaining a computer network or infrastructure, is trying to predict what will fail and when. With our Proactive Managed Services, we can prevent many network failures from ever occurring or reduce the impact when they do. By combining regular and comprehensive preventative maintenance and robust real-time monitoring of your critical network, servers and desktop devices, we ensure the reliability and stability of your IT infrastructure.
Our Managed Services Benefits Include:
Minimal Upfront IT Investment
Financial Transparency
Continuous Monitoring of Services
Regular Software Upgrades and Patches
Guaranteed Up-to-Date Hardware
Scalability
Expert Technical Support 24/7
Business Agility
Consistency
Migration Services (MaaS)
Using Migration Services proprietary analysis and planning tools our expert consultants assess your current IT assets and provide a clear picture of workloads, consumption and performance. The result is a transparent, data-driven, CFO-friendly proposal for migrating mission-critical IT to the VpsCity enterprise-class cloud platform. Our cloud services help optimise your operation and allow you to concentrate on growing your business. We delivers independent and strategic roadmaps customised to each organisation's requirements.

Cloud Migration Services
VpsCity delivers the power of the cloud without the expense of maintaining staff and tools to get there. It's your cloud strategy without the stress.

With growing business demand, IT capacity for innovation is decreasing. Infrastructure is all packed up with the applications. To fill the gap between growing business demand and IT capacity to accommodate new services, infrastructure needs to be freed up.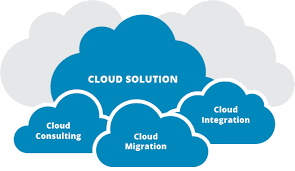 Our Migration Services
Our Cloud Migration Services help in moving infrastructure, applications and business processes of an organization to cloud, thus freeing the infrastructure. Cloud migration is necessary to bridge the gap in business demand and IT capacity. Cloud Migration Services identify areas of risk and opportunities for improving the performance and availability of critical business functions. Our solutions mitigate risk, maximise performance and invoke robust, repeatable processes leading to future business growth.

We help customers move virtual and physical assets into the cloud and between clouds.  We work closely with customers to understand their needs, then develop a cloud migration strategy that provides optimum mission benefit. We save customers the time of manual migration and the expense of rebuilding applications in the cloud. We help lift server workloads directly from existing environments and deploy into a new environment, while maintaining security for your business.
Simple Migration. Simply Secure.
The promise of the cloud. The guarantee of mission-proven security. We help customers make cloud computing work for their enterprise. Automated migration tools. Sophisticated architecture built on years deploying cloud computing for intelligence customers. It's cloud so well thought-out, the only thing you'll notice is the savings.

We help customers modernise and integrate sprawling IT enterprises into manageable cloud-based assets. We understand cloud migration is a process and part of a larger IT lifecycle to provide the best IT tools to our customers. We develop management plans and scalability to help transform your enterprise today and prepare it for growth tomorrow.

Most importantly, VpsCity provides a steady partner for a complex process. Our solutions aren't one size fits all or limited by our own proprietary tools. We can help integrate your cloud into an enterprise or leverage commercial service providers. We find solutions that fit our customers' needs and allow growth, scalability and simplicity in management. As an enterprise service provider, we offer full lifecycle from consulting thorough hybrid IT management, all wrapped in our foundational commitment to security. No matter the solution, we put your mission first.
Our Innovation, Your Edge.
Develop Your Business With Our Professional 24/7 Support.
Why not give us a call to find out all the details?
Contact Us

0800 002 895
Frequently Asked Questions
How can I access my files online?
Your files are stored on a remote server and are accessible via any computer. You can access them on any computer with an internet connection. Just logon to the website and input the username and password you chose when you set up your account.
How secure is this cloud storage service?
These services use encryption technology identical to that used by banks to maintain the privacy and security of your files and information, making them as secure as possible.
What is online file backup?
File backup done online means storing files through the internet from your computer to a backup company's hard disk. It enables you to store any files from your computer's hard disk, including documents, program settings, photos, and so on.
Is data safe in SaaS systems?
This is one very important question which most potential customers of this technology ask. Today, SaaS is adopted by many companies around the world for their banking and payroll systems and there seems to be scope for little complaint anywhere. Also, it is important to consider that SaaS vendors like VpsCity Software-as-a-Service (SaaS) are definitely in a better position to invest in security and backup systems than most small to medium scale businesses.
What Is Cloud Syncing and File Sharing?
Online file sharing services are among the most useful techniques in use for businesses, regardless of their size. Large and small sized files and documents can be easily shared, and most services can be accessed on a host of mobile devices.
Once the software uploads the desired files, only an administrator of the system is empowered to edit or modify the inputs in any document. This ensures the safety of critically important information. Nevertheless, file sharing systems are very simple and easy to use, even for those who are not very skilled at computing.
Where is my data stored?
Your data is stored in separate data centres in the New Zealand and we use multiple drive arrays to ensure your data is never lost and available to you at all times whilst keeping it secure and fast to access.