Our DNS Hosting Plans
Free DNS
Domains Limit
Unlimited
Records Limit
Unlimited
Uptime Guarantee
100%
DDoS Protection
Built in Error Checking
Free
(for hosted domains)
Not Sure Which Plan To Choose?
Our Team Are Here To Help.
Chat Now!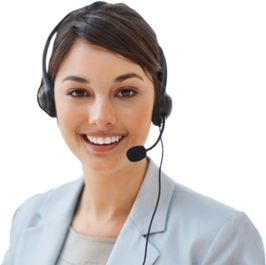 More Information
What Is DNS (Domain Name Server)?
Every domain name is given a series of numbers known as an IP address — for example, the IP address for www.coolexample.com is 68.178.232.100. It's this number that your browser uses to locate a particular website. When you type a domain name into your browser, the DNS (Domain Name Server) looks through a huge database to find the IP address you requested and then directs your browser to the correct website content.
How Does DNS Hosting Help?
Our DNS Hosting makes it easy to manage and secure your DNS to improve performance, accessibility and security by placing your DNS information on our Premium global network.
We distribute your DNS information on multiple servers around the world so visitors searching your site get connected to the closest server location, for a fast response.
Our DNS security feature (DNSSEC) stops hackers by securing the "look up" process and verifying the visitor is actually arriving at YOUR site.
Why is DNS Hosting Important?
Solve top DNS issues to improve security, reliability and performance. What good is your website if visitors can't reach it? Our DNS hosting makes it easy to resolve common issues that prevent people from accessing your site, improving your overall performance, availability and security.
DNS Hosting Benefits
VpsCity DNS hosting gives you full control over your domain records in a real time facility that provides greater speeds, stability and security to your website.


Frequently Asked Questions
What is DNS hosting?
DNS hosting, also known as managed DNS, is an advanced DNS service that helps you improve the security, performance, and reliability of your site by letting you control your DNS settings. With this service, you can maintain full control of your websites by administering changes and settings for all of your domain names.
With DNS services, your domain name's DNS information is distributed to various servers around the world. Your visitors' connectivity time is decreased significantly when they search for your website because the close servers deliver a faster online response.
Why do I need a DNS service?
DNS hosting makes it easy to control your domain name's DNS settings and maintain a reliable, secure website. Whether you have one domain name or 1,000 domain names, Our DNS service has a feature that will benefit you.
With a DNS service like our DNS, slow DNS connectivity and "website not found" errors are significantly decreased. We want to make sure your website visitors find you, which is why our managed DNS service guarantees 99.99% DNS resolution uptime.
How long does it take for the DNS to propagate?
When controlling the DNS records of your domain name, changes to the records require a period of time before the new records can be recognised by the intended servers. The amount of time taken for new records to be recognised by the relevant servers is also known as the propagation period. Propagation may take up to 48 hours for changes to be recognised.
What are DNS Records?
DNS Records are the individual records held on the Name Servers assigned to a domain name which specify where different traffic for the domain name should be directed. For example, if you have a website your domain names Name Servers should hold 'A' Records for both www.yourname.co.nz and yourname.co.nz (without the www) that point to the IP Address of the web server where your website resides.
How does a name server work?
When a domain name is entered into a Web browser, a name server looks through its records for that domain name and then points the browser to the server that contains the requested website.
Can I use the @ symbol in my DNS records?
No, you cannot. On some DNS systems, the @ symbol can be used instead of the actual domain name however the Freeparking DNS editor does not support the @ symbol.