Web Hosting Made Easy & Affordable

cPanel Control Panel
---
cPanel provides users with everything they need to manage their hosting account, website, emails and much more. Databases, one-click script installations, website statistics, shell access, security enhancements and optimizations – everything is covered by the cPanel interface.

One Click Installations
---
With Softaculous tool, available on all Web Hosting plans, you can create any type of website: blog, forum, CMS, wiki, photo gallery, E-commerce store, and so much more just in one click! Since our hosting server runs on Linux, Apache, MySQL, and PHP, thousands of existing applications and software are compatible.

LiteSpeed Web Server
---
All of our hosting servers are running on LiteSpeed Web Server which is the leading, high-performance web server that replaces the traditional Apache or NGINX programs. LiteSpeed Web Server delivers up to 20X faster page load speed at 98% lower server loads.
Our Web Hosting Plans
Simple Web Hosting
SSD Drive Space
Unlimited
Bandwidth
100GB
cPanel Control Panel
Databases
1
Websites
1
Email Accounts
1
Sub Domains
Unlimited
FTP Accounts
1
$5.95/mon
Essential Web Hosting
SSD Drive Space
Unlimited
Bandwidth
Unlimited
cPanel Control Panel
Databases
5
Websites
5
Email Accounts
5
Sub Domains
Unlimited
FTP Accounts
5
$19.95/mon
Business Web Hosting
SSD Drive Space
Unlimited
Bandwidth
Unlimited
cPanel Control Panel
Databases
10
Websites
10
Email Accounts
10
Sub Domains
Unlimited
FTP Accounts
10
$39.95/mon
All prices are in New Zealand Dollars (NZD).
All products are Exclusive of GST.
Not Sure Which Plan To Choose?
Our Team Are Here To Help.
Chat Now!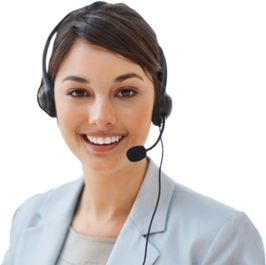 cPanel - Most Popular #1 Control Panel
The industry's leading control panel, cPanel, allows you to administer every facet of your hosted application using simple, point-and-click software.
Mail
Create email accounts, forwarders, and autoresponders as well as account and user-level filtering to manage email. Fight spam with SpamAssassin and email authentication. Then, use mailing lists to broadcast your message.
Domains
Set up subdomains, addon domains, aliased domains, and redirects to point visitors in the right direction. Easily adjust underlying DNS records with the Simple DNS Zone Editor or Advanced DNS Zone Editor.
Files
Edit and back up files and folders while monitoring your website's disk space usage.
Databases
Create MySQL databases and users, grant permissions and manage the database contents using the industry-standard phpMyAdmin software.
Logs
Know your audience and track your website's performance using AWStats. View detailed PHP error logs and raw access logs.
Security
Configure password-protected directories & IP address denials settings to restrict access. Protect your site with HotLink and Leech protection.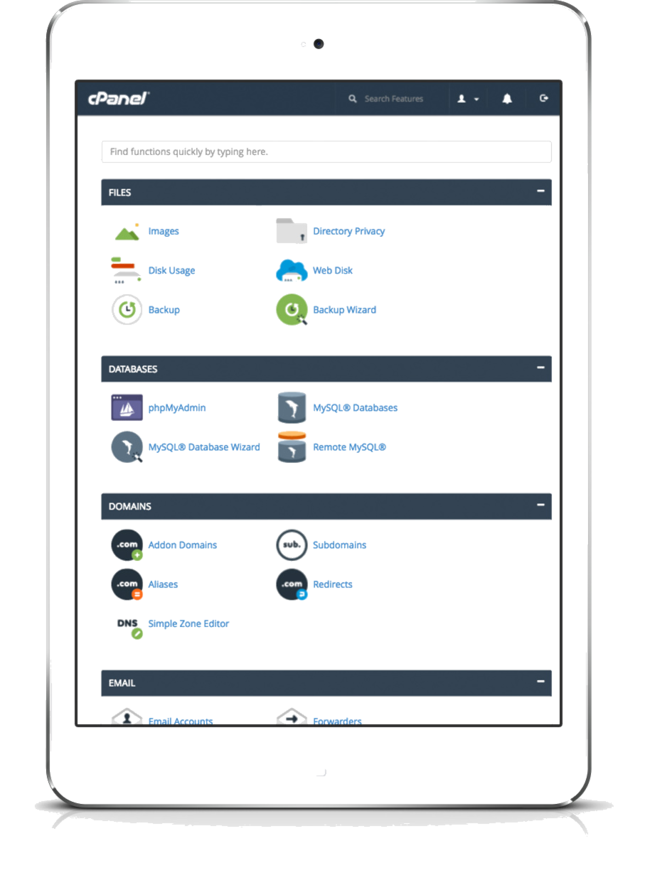 ---
Some Product Management Features
---
More Information
Advantages of Shared Web Hosting
Shared web hosting is widely known among web developers as the quality web hosting solution. Shared web hosting provides the space for the web sites and ability to host multiple sites in an integrated set-up. All these sites have the same operating system. Shared web hosting provides you so many advantages. If you are going to set up your online business and have some new ideas then shared web hosting solution is best for you.
Disadvantages of Web Hosting
When it comes to the disadvantages of shared web hosting, the biggest problem is the limited resources at your disposal. Sharing a server is sharing system resources with other users on one physical machine and therefore every user has some restrictions on their service.
For example, if any of the users on the shared server uses a lot of traffic, CPU cycles, email capabilities etc, you or other individuals on the same machine are likely to experience worse shared web hosting performance. One more downside is not being able to install modules and programs on the server you need in order to run your own web site and scripts. The shared server is maintained by the companies' administrators to satisfy the average clients' needs. This restriction may cause you problems if you need a module for your scripts that is not installed.
Security
Server security is a huge priority for any business. Server security covers various aspects of security under its umbrella such as:
Running security audits
Spam filtering
Virus scanning
Software firewall configuration
OS updates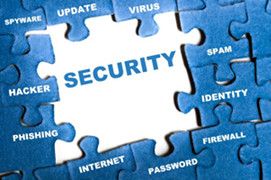 Positive Business Impacts For Your Organisation
Customisation
Even though resources in shared web hosting are shared among several users, the website is still managed by the webmaster using control panel tools. The control panel is user friendly and a powerful tool that can help you customise your website. The control panels help users to manage a range of features such as uploading files and images, as well as checking site statistics. This means that shared web hosting also allows you some amount of customisation.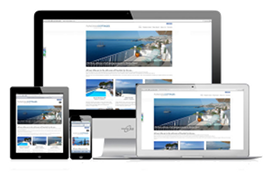 Convenience
You will have convenience in running your web site under shared web hosting. Highly professional and skilled expert manage the shared web host and provide you convenience. You can concentrate on the website and on web business. The professional will maintain the business all the time.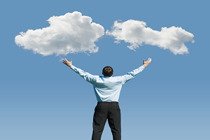 Efficiency
Among the most crucial aspects as far as web hosting is concerned is the disk space and bandwidth given by the servers. It is the bandwidth that helps business owners run their businesses efficiently. As stated earlier, you can get adequate bandwidth with shared web hosting, which you can use to add more resources on your site.
Our Interfaces Will Make Your Life Easier!
We have crafted a unique Client Area where you can manage all aspects of your account, including your domain, your billing and your tickets. The cPanel is integrated in the user area with a lot of unique functionality added to it.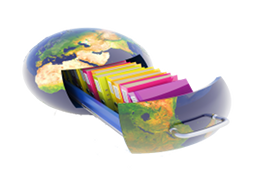 Frequently Asked Questions
What is a sub domain?
A subdomain is an easy way to create a memorable web address for unique content areas of your site. For example, you could create a subdomain for home movies on your site called "movies" that is accessible through the URL movies.example.com in addition to www.example.com/movies.
Do you require "Forced Advertising" on my website?
No, we do not require any forced advertising on your website. Once you sign up for an account, you have complete control over content and information contained in your website. As long as you stay within our Acceptable Usage Policy, you can display anything you like.
Can I monitor my disk space and bandwidth usage?
Yes. You may monitor disk space and bandwidth usage from within your cPanel control panel.
Does VpsCity have a "Control Panel" or some other utility to manage my website?
Yes, VpsCity features an enhanced user interface that is fully integrated with cPanel. Our single-sign on control panel gives you access to domain registrations, SSL certificates, and other hosting account features. Our hosting accounts feature cPanel which is the industry leading control panel and provides a rich online environment from where you can manage your web hosting.
Can I have additional domain names point to my hosting account?
You will have the option to point multiple domains at the same directory (e.g. domain.com and domain.net point to the same place), or to separate directories (e.g. domain1.com to /domain1directory/, domain2.com to /domain2directory/).