Solution For Enhanced Data Protection and Data Recovery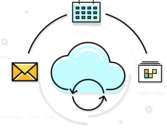 High-Performance Backup Architecture
---
HP Catalyst DataStore backup systems provide a consistent, high-performance backup architecture that simplifies and reduces management in integrated environments.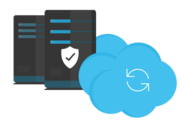 Easy Disaster Recovery
---
Integration with HP Catalyst improves data recovery performance for different restore scenarios while offering user-friendly, application-driven management.

MS SQL Server Backup
---
Application managed protection with our Catalyst plug-in for Microsoft SQL Server providing direct backup to a Catalyst store—with no backup/recovery software required.
Our HP Catalyst DataStore Plans
All prices are in New Zealand Dollars (NZD).
All products are Exclusive of GST.
Not Sure Which Plan To Choose?
Our Team Are Here To Help.
Chat Now!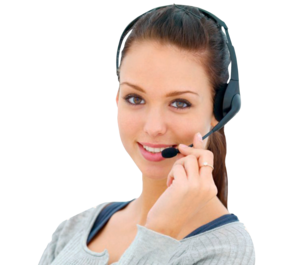 More Information
What Is HP Catalyst DataStore?
HPE StoreOnce Catalyst was created to simplify data protection, improve backup performance while saving backup storage space, and meet the requirements for properly protecting customer data, as outlined in the 3-2-1 protection strategy. Catalyst reduces administration tasks by allowing the data protection application to manage Catalyst backup, copy, and recovery operations.
Catalyst low-bandwidth deduplication reduces the amount of data sent over the network in a backup job, which results in faster backups. Catalyst Copy and HPE Cloud Bank Storage give users multiple options for creating copies of their backups for proper redundancy and disaster recovery capability
HP StoreOnce is different; as a next generation deduplication architecture, it is not sold as standalone software, but rather is a portable engine that can be consistently embedded in multiple products, eliminating the complexity of first generation deduplication.
HP StoreOnce uses patented innovation and features designed by HP Labs to maximise backup and restore performance while minimising management and hardware overhead.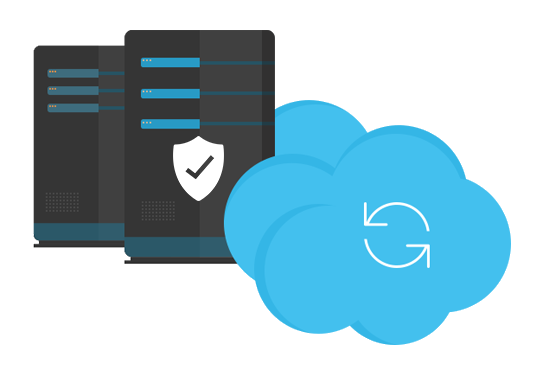 How Deduplication Works?
Deduplication works by examining the data stream as it arrives at the storage appliance, checking for blocks of data that are identical and eliminating redundant copies. If duplicate data is found, a pointer is established to the original set of data as opposed to actually storing the duplicate blocks, removing or "deduplicating" the redundant blocks from the volume. The key here is that the data deduplication is being done at the block level to remove far more redundant data than deduplication done at the file level where only duplicate files are removed.
Data deduplication is especially powerful when it is applied to backup, since most backup data sets have a great deal of redundancy. The amount of redundancy will depend on the type of data being backed up, the backup methodology and the length of time the data is retained.
Example. Backing up a large customer database that gets updated with new orders throughout the day. With the typical backup application you would normally have to back up, and store the entire database. Even incremental backups will result in storing the full database to disk once again, taking up increasing amounts of disk space with almost identical backup data sets. With block-level deduplication, you can back up the same database to the device on two successive nights and, due to its ability to identify redundant blocks, only the blocks that have changed will be stored. All the redundant data will have pointers established.
HP Catalyst DataStore Benefits
Does data growth leave you struggling with complex, distributed, and costly data protection? Keep pace with HP Catalyst DataStore Backup systems, disk-based data protection with StoreOnce deduplication delivering enterprise-wide data protection through a range of scalable dedicated appliances and flexible virtual machines.


Frequently Asked Questions
How can I access my files online?
Your files are stored on a remote server and are accessible via any computer. You can access them on any computer with an internet connection. Just logon to the website and input the username and password you chose when you set up your account.
How secure is this cloud storage service?
These services use encryption technology identical to that used by banks to maintain the privacy and security of your files and information, making them as secure as possible.
What is online file backup?
File backup done online means storing files through the internet from your computer to a backup company's hard disk. It enables you to store any files from your computer's hard disk, including documents, program settings, photos, and so on.
How does an online file backup service work?
You can perform an online file backup either through a tiny application you have previously downloaded and installed on your computer, or through a web-based interface. Regardless, you will select the files to be backed-up and set the date when the uploading will occur. The first backup you perform is bound to take up to a few days if the amount of data you upload is great. Subsequent backups take much less, because only new or modified files will be uploaded. It's recommended that you backup your important files often, every day if it's possible.
What Is Cloud Syncing and File Sharing?
Online file sharing services are among the most useful techniques in use for businesses, regardless of their size. Large and small sized files and documents can be easily shared, and most services can be accessed on a host of mobile devices.
Once the software uploads the desired files, only an administrator of the system is empowered to edit or modify the inputs in any document. This ensures the safety of critically important information. Nevertheless, file sharing systems are very simple and easy to use, even for those who are not very skilled at computing.
Where is my data stored?
Your data is stored in separate data centres in New Zealand and we use multiple drive arrays to ensure your data is never lost and available to you at all times whilst keeping it secure and fast to access.